Presented by Spirit of '68 The Orbiting Human Circus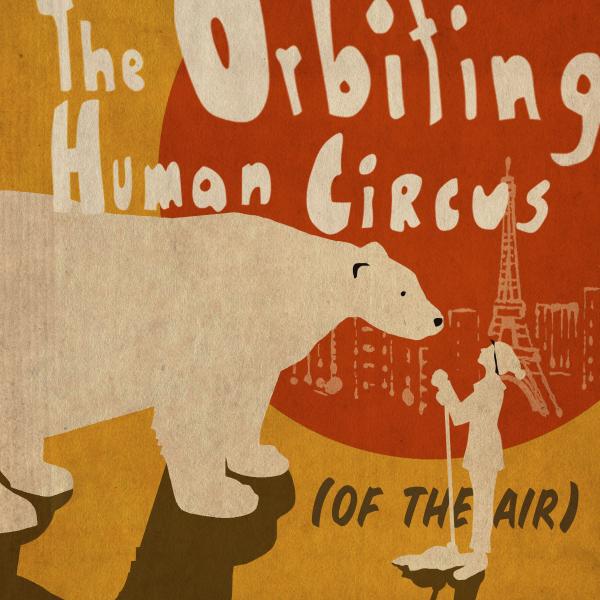 The Orbiting Human Circus feat. The Music Tapes
Julian Koster (Neutral Milk Hotel) and Night Vale Presents invite you into the world of popular new podcast The Orbiting Human Circus (of the Air) with this enchanting live immersive evening of songs, stories, games, magic, and more by the Music Tapes (Elephant 6 Collective/Merge Records).
About The Orbiting Human Circus (of the Air) Podcast:
Both an immersive theatrical experience and a musical show, this evening commemorates the release of The Orbiting Human Circus (of the Air), a fictional narrative podcast created by Julian Koster (Neutral Milk Hotel) and presented by the creators of Welcome to Night Vale (one of the most downloaded podcasts of all time). Spend an evening with the show's lead character, the hapless Janitor of the Eiffel Tower—played by Koster—who will attempt, and fail, to clean this very venue, as surreal events, songs (by the Music Tapes), and magic simply happen all around him (and you). Debuting in the top ten on iTunes' podcast charts, the podcast—a combination of cinematic audio narrative, song, and sound collage—has reached a loving cult fandom all over the world, has been featured in The New York Times, Pitchfork, and Spin, and was named one of The Guardian's top podcasts of 2016.
About the Music Tapes:
Founded by Koster and Robbie Cucchiaro, the Music Tapes, seminal members of the beloved Elephant 6 Collective, are known for creating unique and extraordinary live events. Their most recent show, 2012's The Traveling Imaginary, toured in a circus tent with its own carnival of surreal games. This tour, in support of Merge Records' release of the new Orbiting Human Circus EP—a collection of songs from the podcast and the Music Tapes' sixth release on the revered indie label—might be the Music Tapes' most ambitious offering to date.